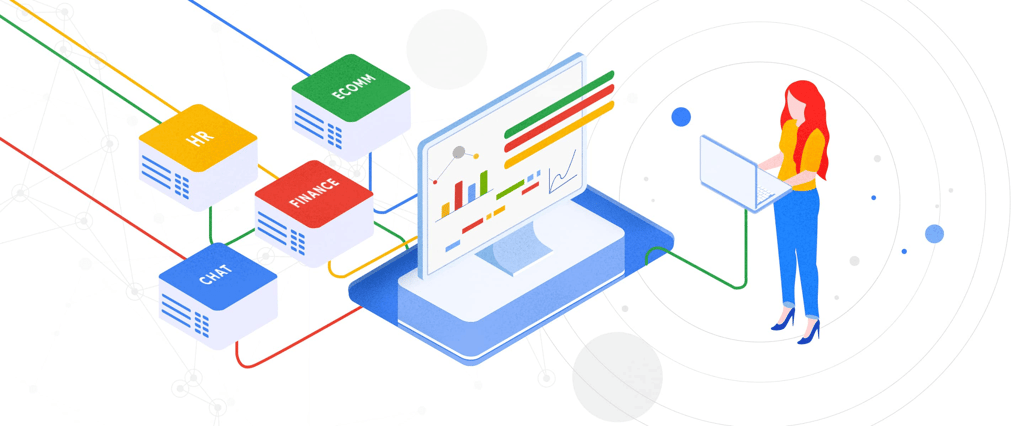 Today, retail customers have more digital-first, convenient ways of shopping than ever before. And APIs are one of the critical pieces of technology that have made this possible by giving retailers the ability to transform their systems and processes in an efficient and quick way.
APIs have allowed retailers to be more accessible to their remote customers with services such as order online and pick up in-store, curbside pickup, fulfillment of orders through delivery partners, and personalized recommendations while shopping online, etc. These capabilities have been especially important over the last year, as the world has changed at a rapid pace. With many changes to customer interactions yet to come, APIs will continue to play a pivotal role in helping retailers further personalize digital experiences and streamline their operations.
In Google Cloud's State of API Economy 2021 report, 32% of organizations reported increasing their digital transformation investments, while 16% stated they would completely change their strategies to become digital-first companies. Moreover, by early 2021, online sales had already reached levels previously predicted for 2022, and APIs will become the foundation for business resilience and growth in retail over the next five years.
APIs are at the forefront of retail innovation
Retailers leverage APIs to experiment and connect teams for faster collaboration, helping them to use data for revolutionary experiences that increase customer engagement.
They allow retailers to innovate in new ways internally, externally, and across market borders. Modern digital experiences are built from a variety of data and functionality, throughout the entire supply chain, across multiple systems, and often belonging to a variety of services across distribution channels. APIs are the digital nervous system connecting everything together. They help retailers enhance internal efficiency, partner at scale, and leverage cutting-edge services such as machine learning—all because they make various kinds of technological value interoperable and easy for developers to access and reuse. In our research, 52% of retailers said APIs accelerate innovation by enabling partners to leverage digital assets at scale while 36% say they see APIs as strategic assets for creating business value.
Let's take a look at some retail use cases and real-world examples that are powered by APIs.
Deliver personalized customer experiences
Retailers are using APIs to create interactive and predictive personalized experiences. These range from "magic" mirrors that reflect personalized clothing, accessory, and even makeup suggestions; to smartphone alerts that encourage shoppers to check out special items while they're browsing in the store; offers of coupons; and more. Behind the scenes, APIs interconnect between the store and consumer data, business intelligence, and application security to bring these innovative experiences to life.
Streamline retail operations
APIs can help any retail business to operate more efficiently, from human resources, customer service, and distribution, to invoicing, marketing, and compliance. For example, APIs make it super easy and simple to onboard, manage and train employees and contractors. They can help connect various internal and external third-party systems for use cases like tracking real-time package status and gathering consumer shopping insights.
Conrad Electronic, the German retailer of electronic products, demonstrates how API management can lead to enhanced efficiency. They used Apigee to build a tool that provides store employees and visitors with a product, service, and warranty information on their mobile devices. The company was able to not only use data to enhance offers and services to their customers but also streamline operations because more than 60% of their customers were using the API-enabled tool.
Power the future of retail with APIs
APIs are key to driving innovation across all areas of retail. They are enabling retailers to not only implement continuous digital transformation but also develop tools that navigate disruptions as they occur.
Retailers are already harnessing the power of APIs to prepare for:
Borderless channels across markets that allow for the free flow of products and shopping experiences in the way consumers want them.
Interactive and intelligent merchandising that evolves in realtime to predict consumer needs and bolsters buying decisions.
Autonomous and virtual shopping experiences that develop deeper consumer interactions and product insights.
To learn more about how APIs can help drive innovation, download our latest eBook. In this eBook, you'll find more retail-specific API use cases, detailed real-world examples, and insights into how APIs are shaping the future of retail.
Manage APIs effectively
As you grow your API program and start powering business-critical applications and front-end experiences with APIs, you need an effective way to manage and scale them. This is where Google Cloud's Apigee API management platform can help. Top retailers across the globe use Apigee to gain control over and insights into their APIs and enable them to manage end-to-end API lifecycle. Click here to learn more about Apigee.
Learn more by downloading the ebook: Powering Retail Experiences with APIs
Share