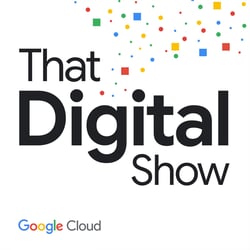 The healthcare sector is amid a groundbreaking transformation, spurred by the urgent need for real-time, unified healthcare data. As the COVID-19 pandemic tests the industry's resilience, the call for enhanced data interoperability echoes louder than ever. With recent regulatory advancements and a collaborative spirit, the industry is stepping towards a more connected and patient-centric model. In a notable discussion, Google Cloud's healthcare experts Carol Crowe, Dharmesh Patel, and Andy Crowne explore the journey of healthcare organizations as they adapt to these changes, and the promising horizon of digital services awaiting the patients.
In a realm where every second can be life-altering, having real-time access to healthcare data isn't a luxury but a necessity. The integrated flow of data across various health systems not only accelerates decision-making but also ensures that every decision is informed and precise. This immediacy in data access is particularly vital in emergencies, where timely interventions can significantly impact the outcomes.
The Push Towards Data Interoperability
The battle against COVID-19 has underscored the criticality of data interoperability in healthcare. By facilitating seamless communication between different healthcare systems, data interoperability stands as a pillar for collaborative care. The recent final rules issued by the Centers for Medicare & Medicaid Services (CMS) and the Office of the National Coordinator for Health IT (ONC) under the 21st Century Cures Act have further paved the path for enhanced data sharing and interoperability.
The Rise of User-Friendly Technology
As healthcare organizations grapple with these changes, the need for user-friendly technology that supports health information exchange comes to the fore. User-centric platforms that simplify the process of data sharing are invaluable assets for healthcare providers. They not only streamline operations but also foster a culture of shared knowledge and coordinated care.
In the eye-opening discussion, Carol Crowe, Dharmesh Patel, and Andy Crowne delve into the intricacies of navigating the customer transformation in healthcare. They shed light on how healthcare organizations are adapting to the new regulatory and technological landscape. The dialogue also explores how these changes are creating a ripple effect, with patients standing to gain from a plethora of new digital services.
The narrative of healthcare is shifting, with patients becoming active participants in their care journey. The impending wave of digital services, propelled by enhanced data interoperability, is set to revolutionize the patient experience. From accessing personal health records with ease to enjoying a smoother coordination between different care providers, patients are on the brink of experiencing a new era of empowered healthcare.
Embracing the Healthcare Evolution
The rendezvous between Google Cloud's healthcare aficionados encapsulates the essence of the ongoing healthcare evolution. As healthcare organizations stride towards a more interconnected and data-driven model, the ultimate beneficiary is the patient. The customer transformation of healthcare, underscored by data interoperability and digital services, is not just a stride towards better care but a giant leap towards a health-empowered society.
Share