CUSTOMER TRANSFORMATION & SUCCESS
A strategic keynote speaker, I specialize in Customer Transformation and Success, guiding businesses towards innovative strategies that turn challenges into victories and customers into loyal advocates. Experience the transformative power of customer-centric insights at your next event.
Chris is a great speaker and really polished. If you are looking for someone who knows their stuff, is easy to work with, and that your audience will love; Chris is your guest!
Chris Hood's presentation was brilliant. His insights were sharp and refreshing, making for a standout episode. Always a pleasure hearing from pros like him.
Chris has extensive experience working at a top tech company (Google). He has extensive knowledge about the tech industry, as well as the burgeoning field of artificial intelligence. I highly recommend him.
Chris is a fascinating, interesting professional and mind with many things done .. and much more to do .. from tech to monster stories .. he's off and running .. bravo!!
Chris is the true definition of a thought leader and at the root of it, a leader. He leads with empathy, vision, knowledge and authenticity. He is a true asset to everyone that has the pleasure to work alongside him.
Takeaways from my keynoteS
Actionable Strategies: Gain proven methods to transform  with your customers and boost business value.
Deep Insights: Understand the intricacies of the customer aspirations, identifying why multiscensory interfaces matter.
Innovative Tools: Learn about cutting-edge tools and ecosystem strategies that supercharge your customer success.
Scalable Solutions: Discover how to scale your customer success efforts, regardless of business size.
Customized Content: Benefit from content tailored to your industry, ensuring maximum relevancy and impact.
Post-Event Support: Access to resources and materials that ensure continuous learning and implementation after the event.
Copies of my Book: Provide your team and event participants with a copy of my book, Customer Transformation.
Customized | Relevant Insight 
Dive deep into the essence of Customer Transformation with Chris Hood's industry-tailored keynote. Drawing from 35 years of experience, Chris uniquely crafts each presentation, ensuring relevance across every industry and organizational structure. Unlock unparalleled customer success insights from the former Head of Digital Business Strategy at Google.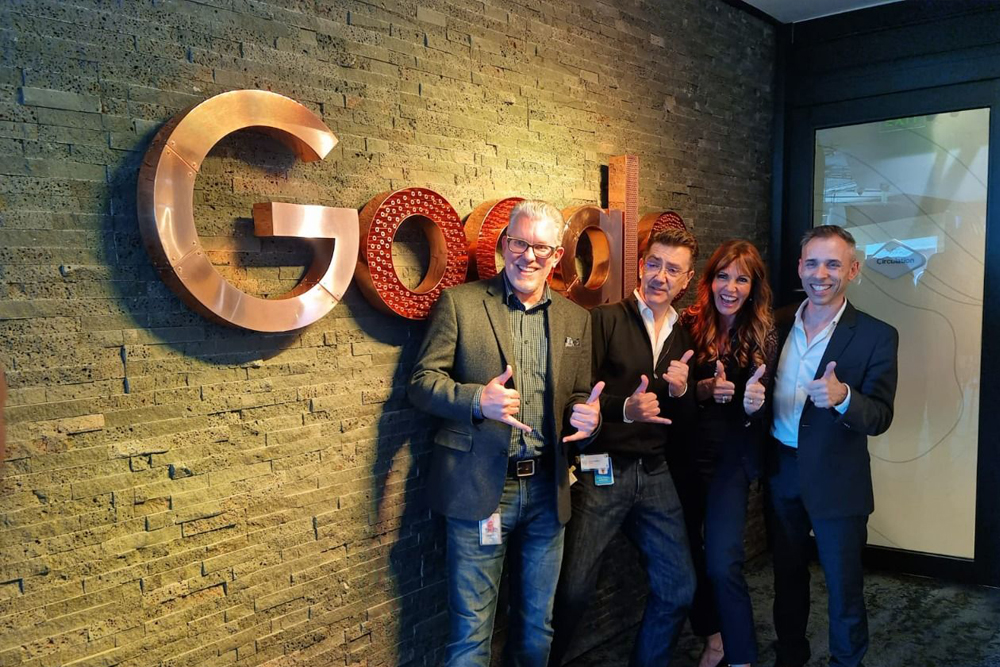 Executive Leadership Sessions
Strategic Alignment | Actionable Outcomes
Whether strategizing for a pivotal initiative or rallying top leaders for annual planning, Chris is your trusted ally. His extensive years at the helm, especially at Google, spotlighted the transformative power of customer alignment. Collaborate with Chris and pivot your leadership towards refined customer success strategies for tangible, lasting business value.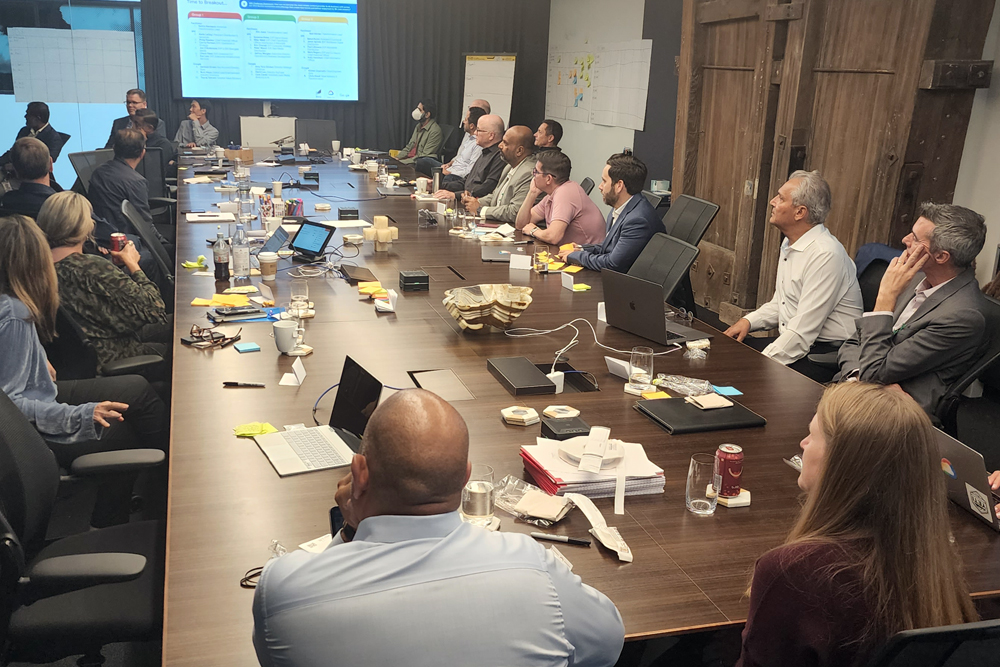 CUSTOMER TRANSFORMATION FRAMEWORK
Organizational Impact | Strategy Mastery
Your commitment to mastering the Customer Transformation Framework deserves comprehensive guidance. Chris, the author of the defining strategy, ensures you address three vital facets: commitment, clear objectives, and actionable steps. Align your organization's compass with the 7-Stage Strategy, revolutionizing how you engage and succeed with customers.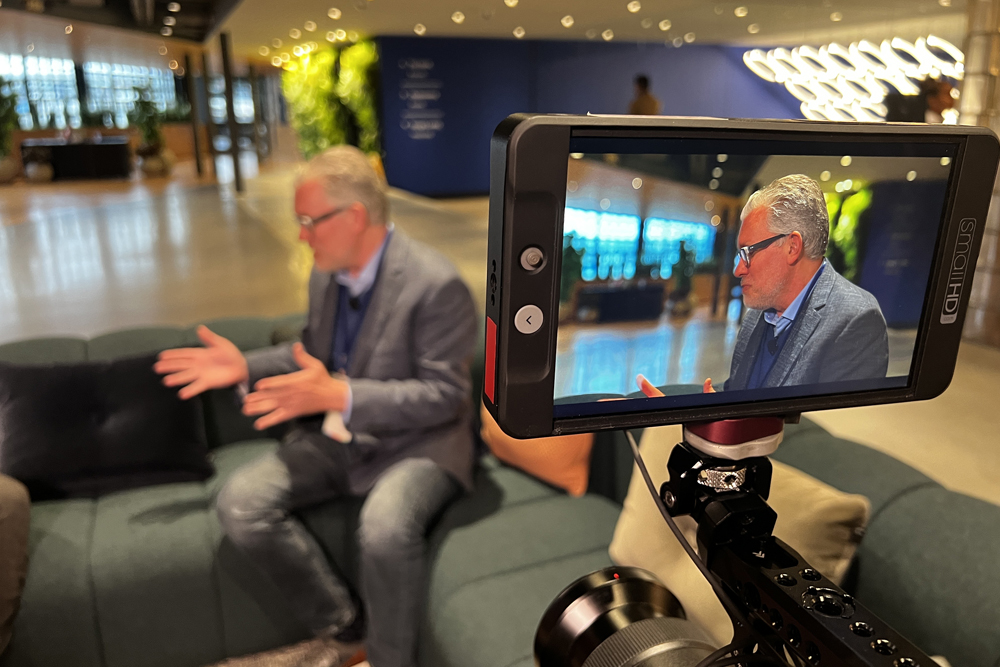 Dynamic Digital Delivery | Global Reach 
Experience Chris Hood's expertise, regardless of location, through immersive virtual sessions. Whether you seek insights from his keynotes, leadership sessions, or in-depth framework training, each digital engagement is as impactful as its physical counterpart. Harness the power of Customer Transformation and Success in an interconnected digital landscape.
Initial Consultation

 
Once we receive your inquiry form, we'll connect with you to set up an initial consultation call. During this call, we'll discuss your event details, Chris' availability, and speaking fees and brainstorm ways he can seamlessly integrate into your program. Depending on this conversation, we'll arrange a detailed planning call.

Planning Session with Chris

 


In this conversation, Chris delves deeper into understanding your organization. He'll explore your strategic challenges and your event's objectives and tailor his talk accordingly.

Event Preparation

 


Before the event, we'll connect again to confirm all arrangements for Chris' participation. This conversation will include travel details, final tweaks to his presentation, audio/visual requirements, and addressing any remaining inquiries.

Feedback and Follow-up

 


Your input matters to us! We appreciate post-event feedback to understand how we met your expectations. Additionally, we're available to address further questions or discussions from the session.