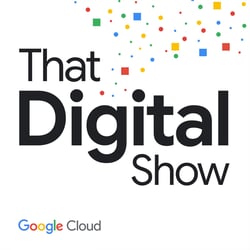 In an industry that never stops evolving, the National Retail Federation (NRF) is the guiding light for retail businesses navigating through challenges and opportunities. Known as the leading voice for retail, NRF's annual event, The Big Show, has become a cornerstone for the community. It's a platform where the latest technologies debut and retail leaders converge to gain inspiration and forge meaningful connections.
As Google Cloud gears up to make its mark at The Big Show, Chris Hood, an author and strategist, engages in an enlightening conversation with Jordan Speer, Research Director for IDC Retail Insights. The discussion revolves around what attendees can anticipate at the event and the key areas that will shape the retail landscape in 2023 and the future.
A Sneak Peek into The Big Show
The Big Show is not just another industry event; it's a celebration of retail innovation. From cutting-edge technologies like AI-driven customer analytics to sustainable business practices, the event promises to cover a broad spectrum of topics crucial for retail's future. "It's a place where you can see the future of retail unfold before your eyes," says Jordan Speer.
The Future of Retail in 2023 and Beyond
When asked about the areas of particular interest in the coming years, Hood and Speer agree that data-driven decision-making will take center stage. "Retailers are increasingly leveraging data analytics to understand consumer behavior better. This enables them to offer more personalized experiences, which is a game-changer," explains Hood.
Speer adds, "Another area that's gaining momentum is sustainability. Consumers are becoming more conscious of their choices and expect retailers to align with their values. Sustainability is no longer a 'nice-to-have'; it's a 'must-have.'"
Google Cloud's Role in Shaping Retail's Future
As a cloud computing and data analytics leader, Google Cloud is uniquely positioned to help retailers adapt to these emerging trends. "Our suite of solutions enables retailers to harness the power of data and cloud computing to make more informed decisions, optimize operations, and create exceptional customer experiences," states Hood.
Networking and Collaboration: The Heart of The Big Show
One of the most compelling aspects of The Big Show is the opportunity it provides for networking. Retail leaders can interact with their peers, share insights, and even form partnerships that could be mutually beneficial. "The value of these interactions cannot be overstated. It's not just about learning; it's about growing together as a community," emphasizes Speer.
Conclusion
The Big Show 2023 promises to be an event that no one in the retail industry will want to miss. With its focus on innovation, data analytics, and sustainability, it aims to set the agenda for the future of retail. As Google Cloud prepares to contribute to this narrative, the conversation between Chris Hood and Jordan Speer is a precursor to the transformative ideas discussed and developed at the event.
Take advantage of the opportunity to be part of this retail revolution. Mark your calendars and prepare to be inspired.
Share