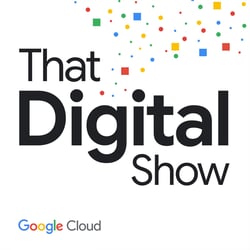 In the ever-evolving retail landscape, innovation is not just a buzzword; it's a necessity. Target, a retail giant, has been a trailblazer in adopting new technologies to streamline operations and enhance customer experiences. One such area where Target has been leading the charge is in the adoption of cloud Financial Operations, commonly known as FinOps, through its Efficiency Engineering team. Today, we have the privilege of speaking with Kim Wier, Director of Engineering at Target, who has been instrumental in driving this discipline within her team.
The Genesis of Cloud FinOps at Target
Kim Wier recalls the early days when the concept of Cloud FinOps was still in its infancy. "When we first started, there was much skepticism. People questioned the ROI of moving financial operations to the cloud. But we saw the potential for scalability and efficiency," says Wier. The Efficiency Engineering team took it upon themselves to pilot projects, measure outcomes, and gradually build a robust FinOps framework.
Key Lessons Learned
Over the years, the team has learned valuable lessons that have shaped their approach to cloud FinOps.
Wier emphasizes the importance of starting with small projects to prove the concept. "We didn't overhaul our entire financial system overnight. We started with smaller projects, demonstrated their success, and scaled up."
One of the biggest challenges in implementing FinOps was breaking down silos between the engineering and finance departments. "It's crucial to have cross-functional teams. Engineers need to understand the financial implications of their decisions, and likewise, finance teams need to understand the technical constraints," Wier explains.
The Efficiency Engineering team relies heavily on metrics to gauge the success of their FinOps initiatives. "We look at metrics like cost per transaction, scalability, and ROI to make data-driven decisions," says Wier.
The world of cloud computing is constantly changing, and so is the FinOps discipline. "We're always learning. Whether it's new cloud features or emerging best practices, continuous improvement is part of our DNA," Wier adds.
The Road Ahead
As for the future, Kim Wier is optimistic. "The pandemic has accelerated the need for digital transformation. Cloud FinOps is no longer a 'nice-to-have'; it's a 'must-have' for any organization that wants to remain competitive," she concludes.
In a world where retail is increasingly becoming a blend of online and offline experiences, Target's proactive approach to cloud FinOps sets a precedent for others in the industry. With leaders like Kim Wier at the helm, the journey toward efficient and scalable financial operations seems not just possible but inevitable.
Hosted by Chris Hood, this exclusive interview provides invaluable insights into cloud FinOps and how Target sets the standard for others to follow.
Share