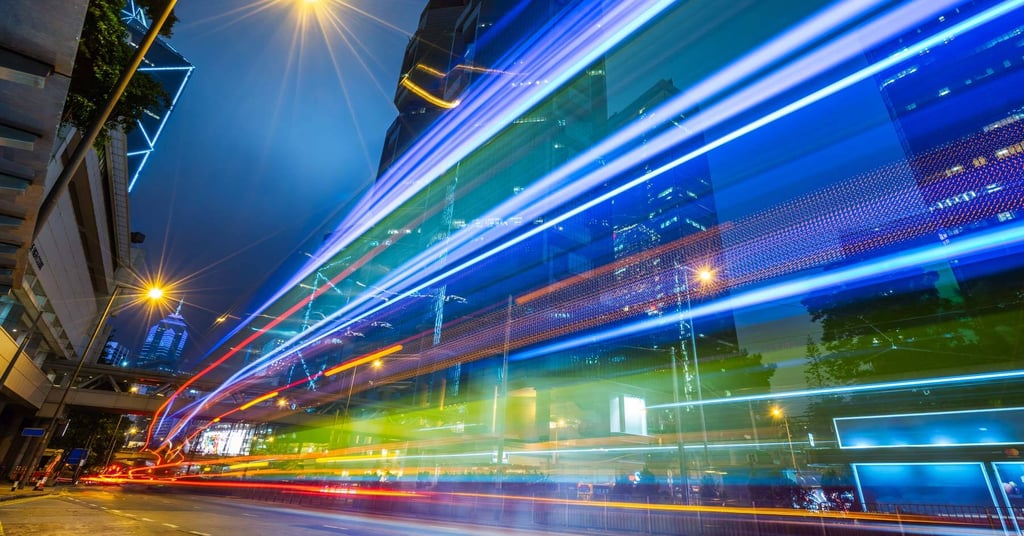 There's no doubt that the pressure of rapidly evolving technology has affected business culture. The speed at which changes are being adapted is increasing, which means that businesses that embrace a less top-down culture and open up to more collaborative and creative forms of entrepreneurship are in a position to be more successful. That's because the majority of business leaders aren't IT buffs and need the buy-in of their entire teams as well as the assistance of outside resources in order to implement better practices that adapt to new technologies, by embracing digital transformation.
This is true for all sectors: marketing, product management, customer service, human resources, and more. Customers expect businesses to make use of data to offer them personalized advertising. They expect to be able to reach customer service representatives on social media, SMS, and live chat and, in a culture where the internet doesn't sleep, they also want instant replies. They expect to be able to interact with your business on their mobile phones with the same ease and speed as on their desktops.
Consumers also expect their favorite brands to keep up with technological evolution and to offer something new, cool and competitive. This becomes increasingly difficult to deliver in a world where the process of concept to product takes time, during which new technologies are emerging that may challenge the utility of your product-in-progress. Product leader and IoT expert Daniel Elizalde advises product managers that "Technology is moving at light speed. There are so many new trends that it is hard to keep up. But we must. Otherwise, we run the risk of releasing a product that will soon be obsolete." Never before has the term "forward-thinking" been so apt or so essential. Interestingly, Elizalde also advocates for "build[ing] a PM tribe" by collaborating and sharing information with other product managers in this relatively new profession where there are no handbooks or rules and where "knowledge lies with practitioners."
77% of Millennials say that sub-optimal application performance affects their ability to achieve their personal best, compared with just half of Boomers.

Nimble Storage
Even markets as traditional and conservative as finance are seeing a revolution with the rise of Fintech. From 2014 to 2015, Fintech grew from an already impressive $12 billion startup industry to a $20 billion dollar startup industry, a 66 percent increase in just one year. What makes Fintech successful is that it's driven by the principles of convenience, technology, and democratization. Fintech offers customers alternatives to traditional banking with applications that put the power of decision and information in their hands. Services like Transferwise allow customers to transfer money across borders at a fraction of the cost of a traditional bank and all with just a few taps on their mobile. Companies like Acorn, and Nutmeg, online investment apps that make the days of walking into a physical bank to talk to an investment advisor in person seem antiquated. These services open financial knowledge to a wider spectrum of people, changing the model of exclusivity that many traditional banks are built on.
Technology isn't just pushing changes in products and services. It's also changing internal practices. As the millennial generation starts to round out its adult years, it soon will account for 40% of the workforce in the United States. That means businesses will soon be primarily staffed by employees widely characterized as both technologically savvy and extraordinarily ambitious. Polls and studies on millennial work ethic and values continuously point to their desire to "grow in their jobs" and "become leaders". Millennials also tend to take a holistic approach to their jobs, they want to know how they fit into the context of the entire structure rather than being content to be cogs in a wheel. Mentorship and professional evolution are some of their core values.
They also want companies to offer them the technological tools that foster such evolution. In fact, 77 percent of millennials feel the lack of optimal technology prevents them from achieving their potential at work (as compared to only 50% of baby boomers who felt that way).
As a digital transformation consultant, Chris Hood noted, "Business and technology are converging. Individuals who understand them both will be extremely successful." That's why the US's top business schools are focusing more and more on technology. Those students running off to the Technology Club meeting at MIT, Stanford, Berkeley-Hass, Wharton, Kellogg, Duke's Fuqua, and Harvard Business School aren't IT students, they're MBA students. MBA programs are staying relevant by fostering the union of business and technology with cutting-edge technological courses and resources.
Businesses that develop a culture that embraces the adaptations necessary to compete in this new landscape characterized by digital optimization and human collaboration will reap the benefits. Those who insist on maintaining business as usual will fall behind.
Share